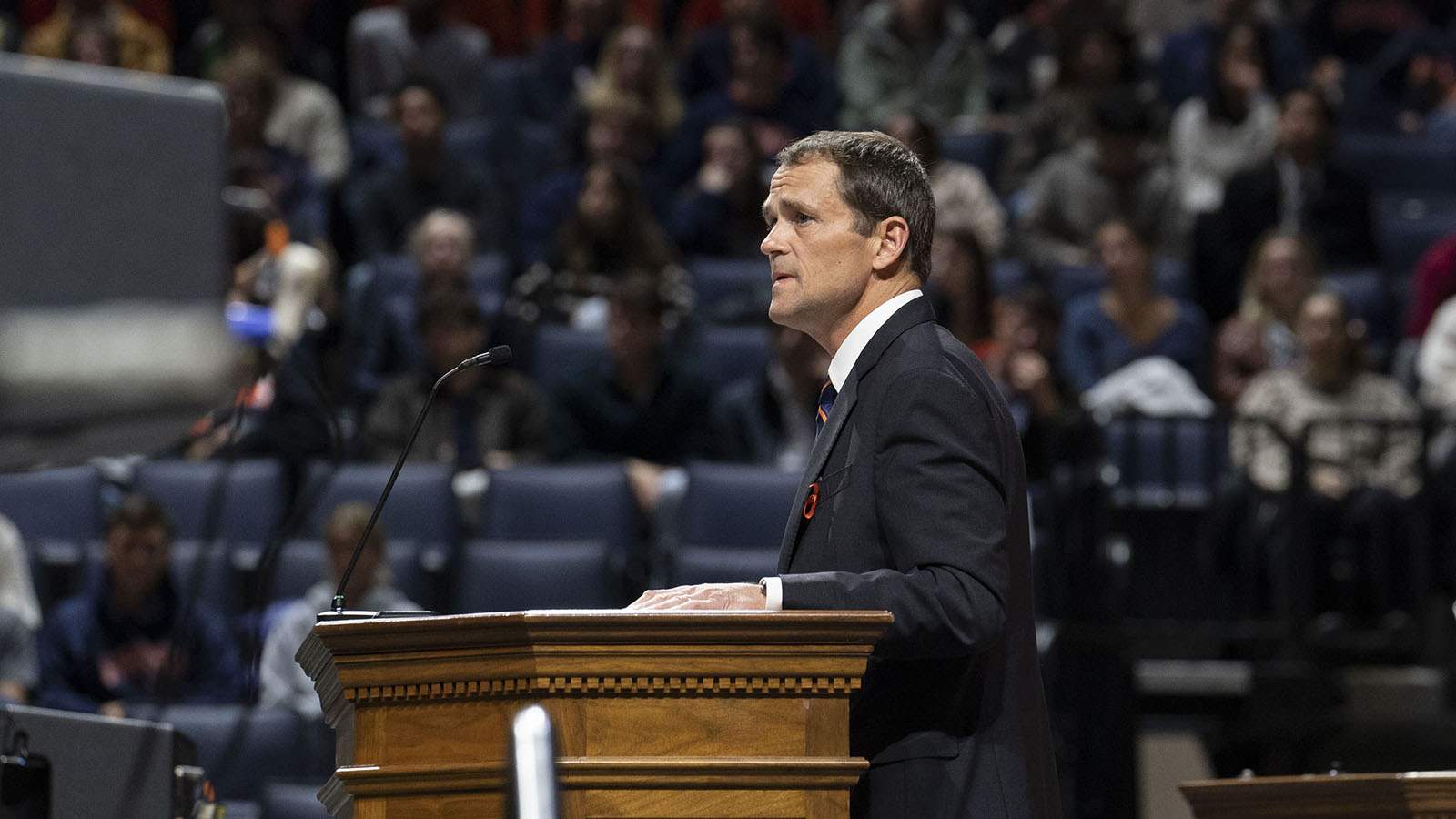 Remarks at the Memorial Service and Reflection for Devin Chandler, Lavel Davis Jr., and D'Sean Perry.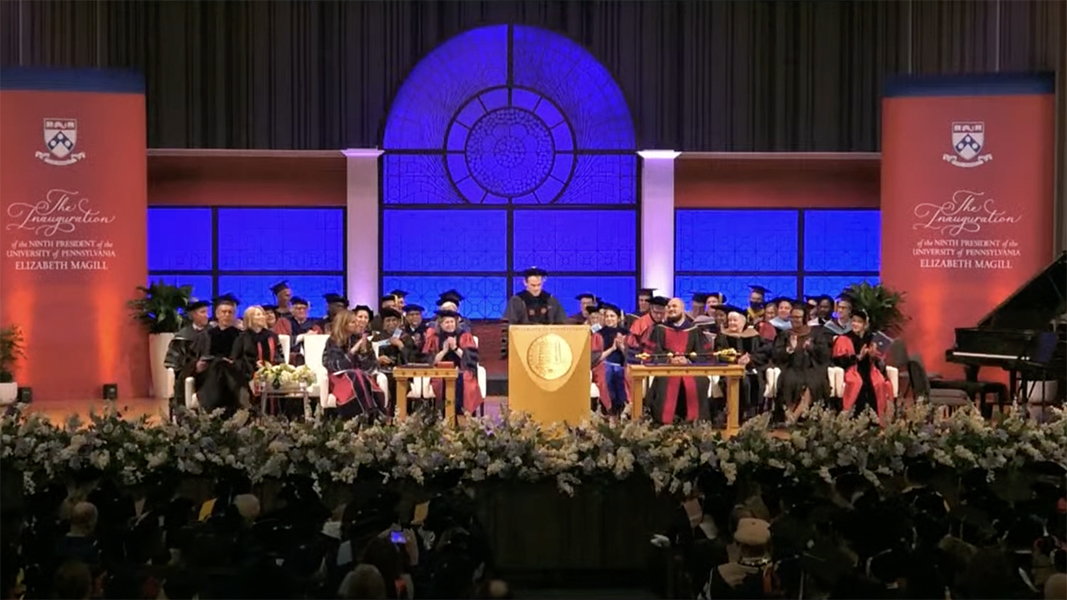 The Inauguration of Elizabeth Magill
President Ryan delivers remarks at The Inauguration of the Ninth President of the University of Pennsylvania, Elizabeth Magill.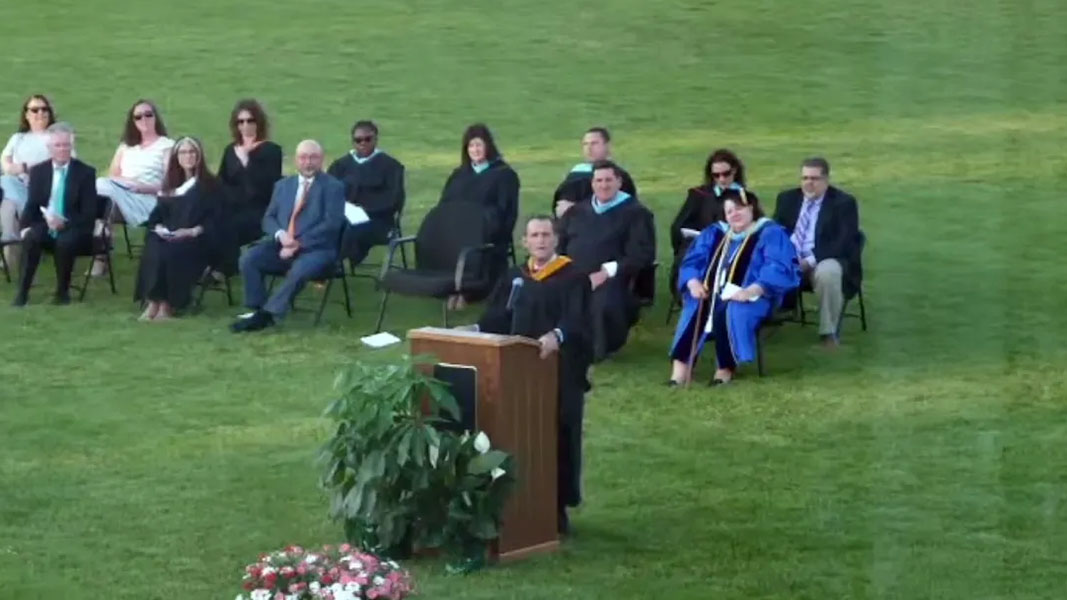 University of Virginia president James E. Ryan was invited back to his alma mater, Midland Park High School, to give a graduation speech for the Class of 2022.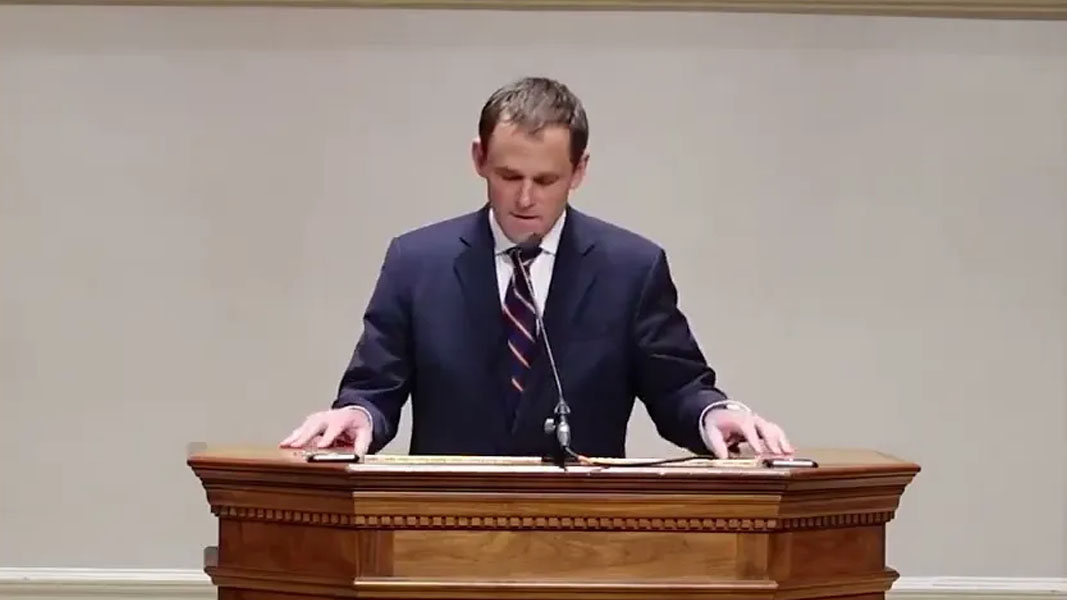 June 2022 Reunions Address
President Jim Ryan addresses Alumni at UVA's Reunions 2022, focusing on Where we've been, where we are, and where we're going.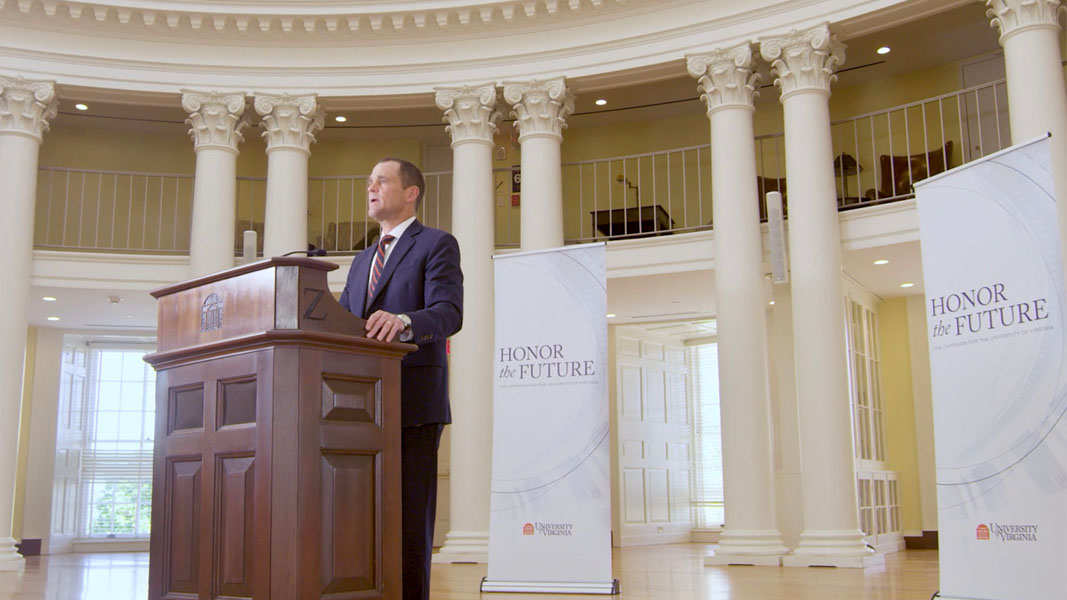 Though it initially appeared the pandemic would hinder the campaign and UVA's strategic plan, UVA has maintained steady progress toward its goals and stayed true to its values.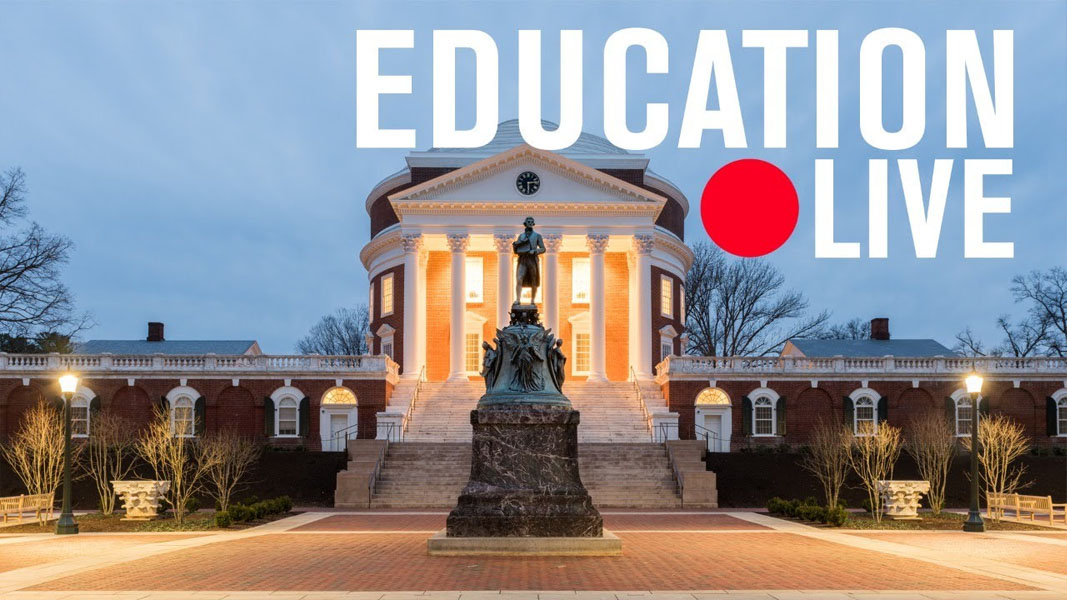 Should universities be more like corporations?
A Speech to the American Enterprise Institute, Feb 2020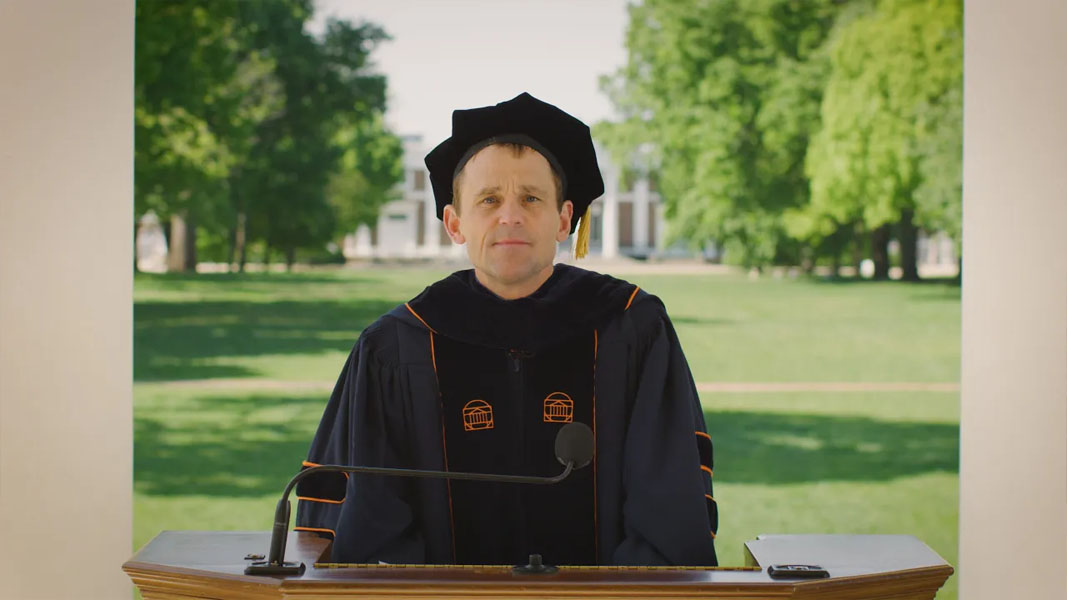 During the UVA Class of 2020 virtual celebration, President Jim Ryan addressed graduates, asking them what they will carry forward as the world reopens.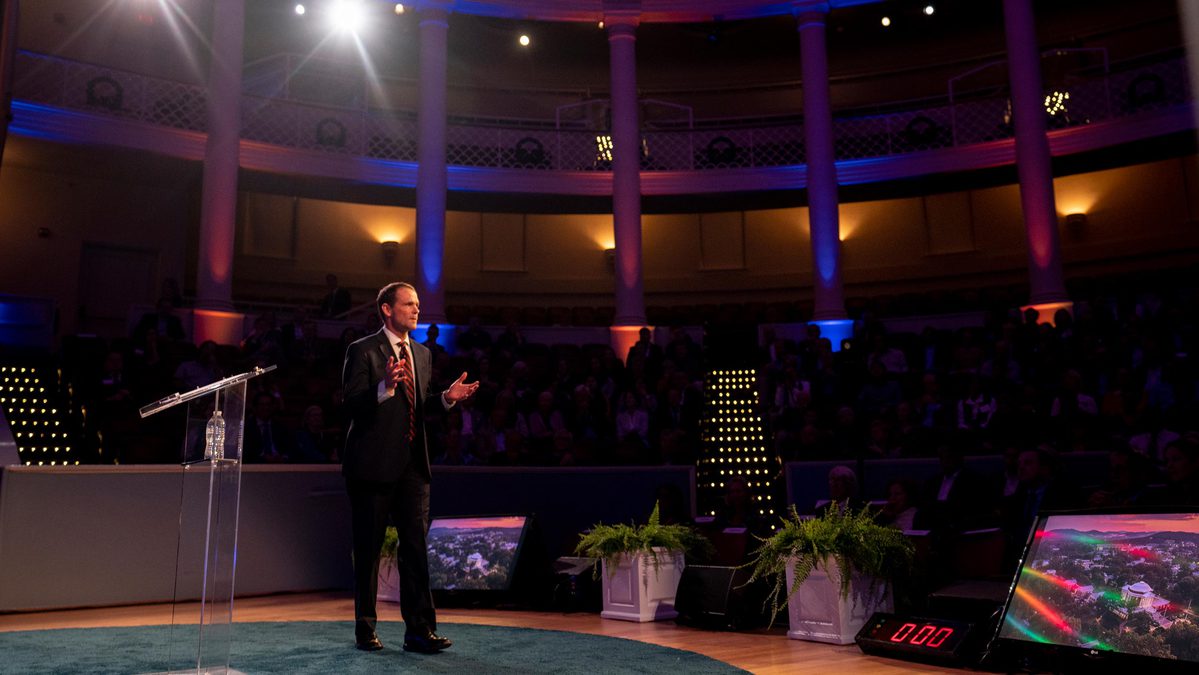 During last weekend's "Honor the Future" campaign kickoff, Ryan shared a letter to the future, describing the University as it is now and as he hopes it will be. See an excerpt from his address.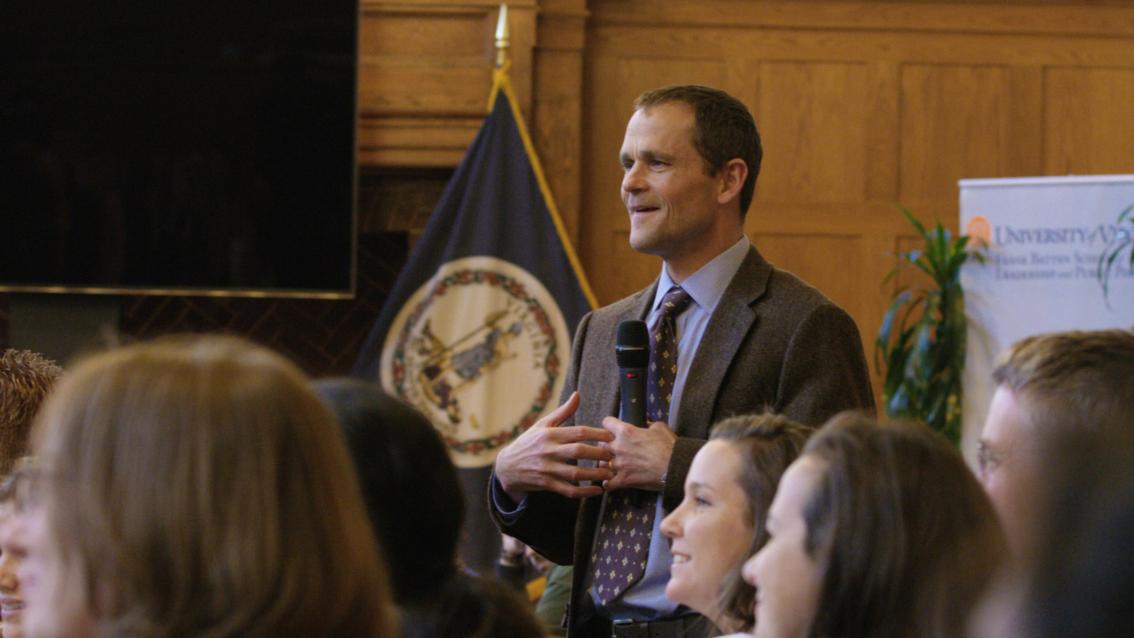 On Aug. 1, incoming President Jim Ryan launched "Ours to Shape," an initiative to develop and define a shared vision for UVA's future. Thousands of people have helped shape a strategic plan, now ready to present to the Board of Visitors.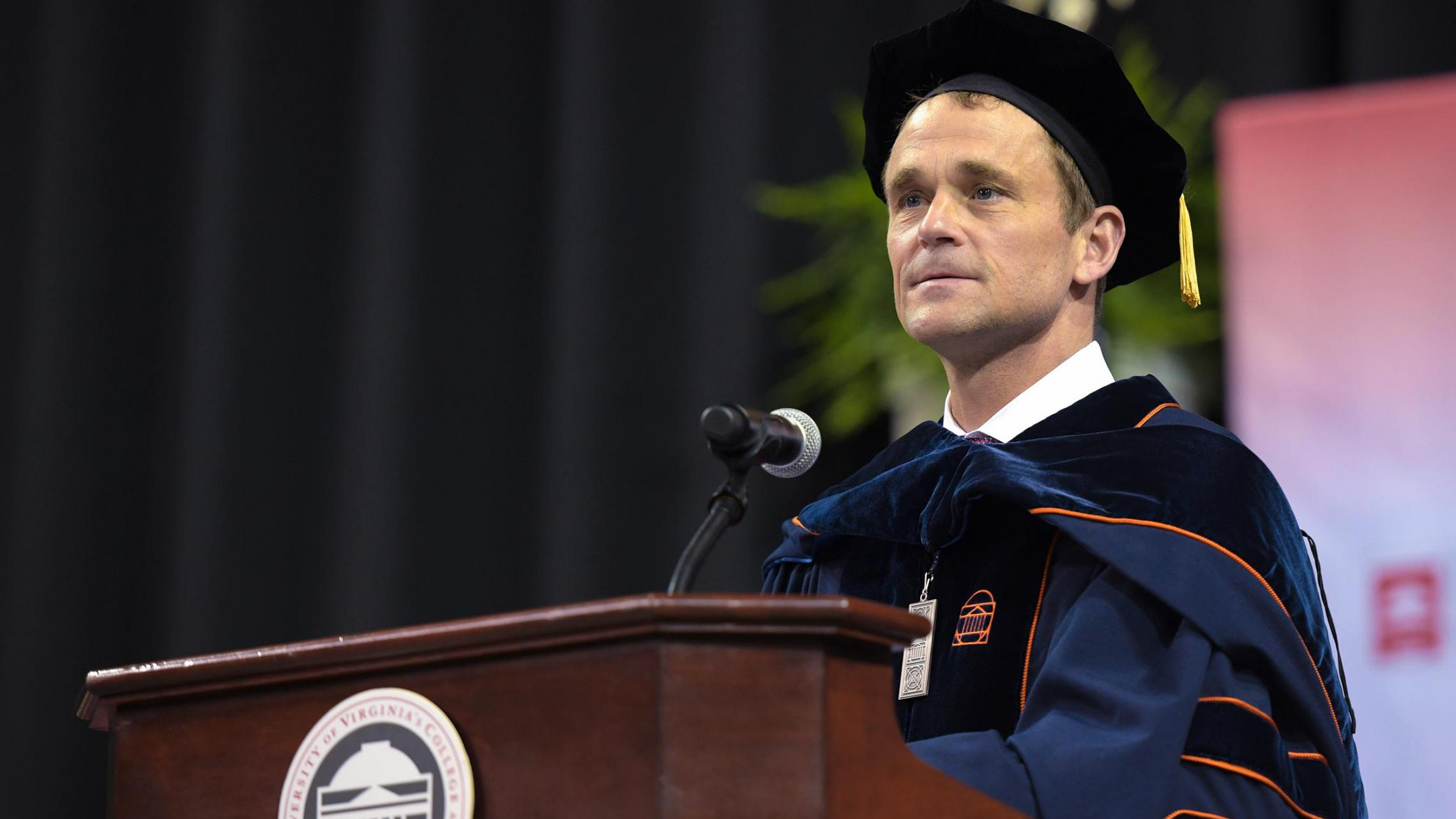 5 Lessons Learned from UVA's National Title Run
Speaking to graduates at UVA's College at Wise, the University of Virginia president shared five life lessons he took away from one of the University's greatest sports moments.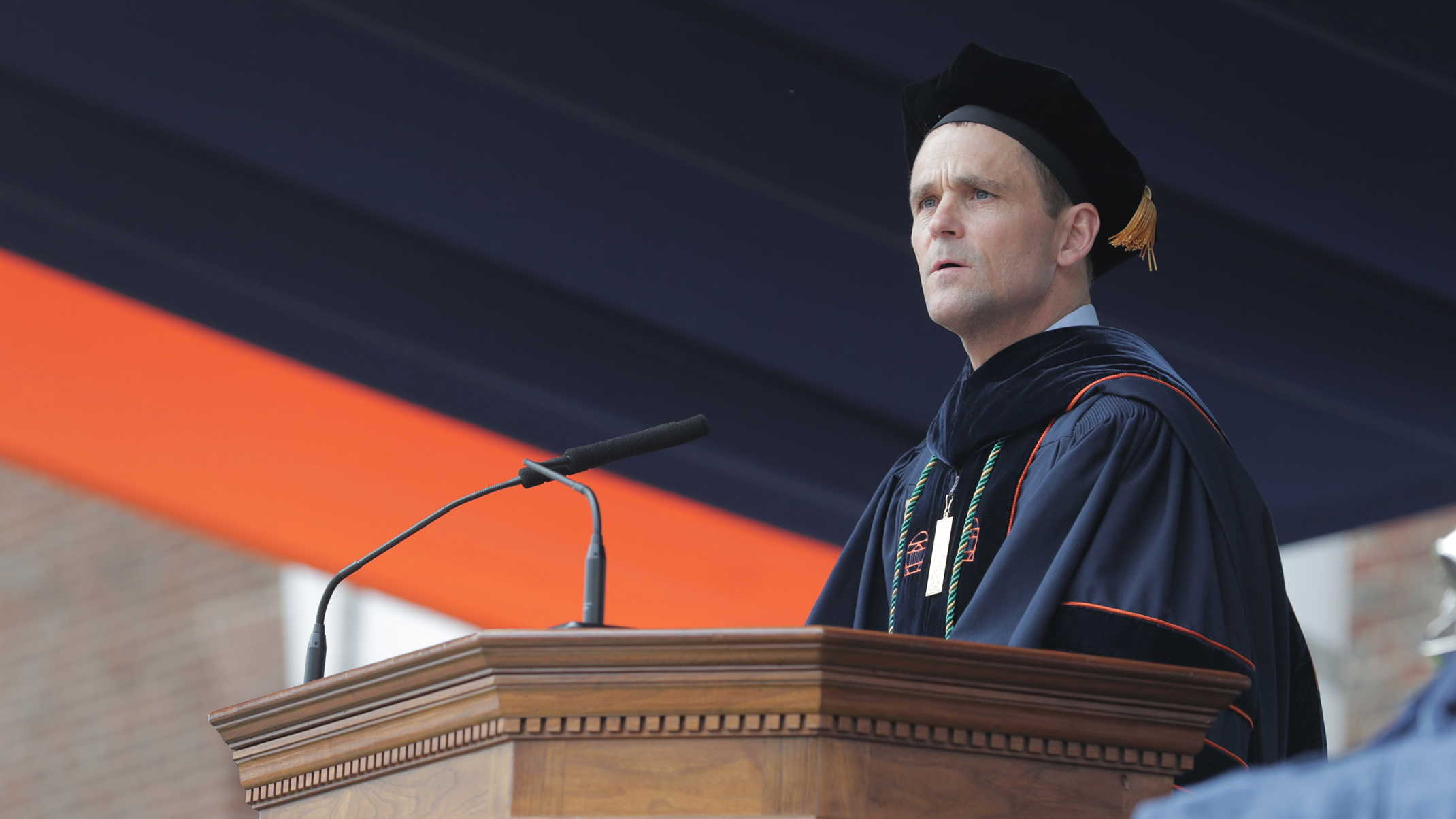 Remarks to the Class of 2019
President Jim Ryan spoke briefly to graduates as part of Final Exercises 2019, which also featured keynote addresses from Cameron Webb and Dorrie Fontaine.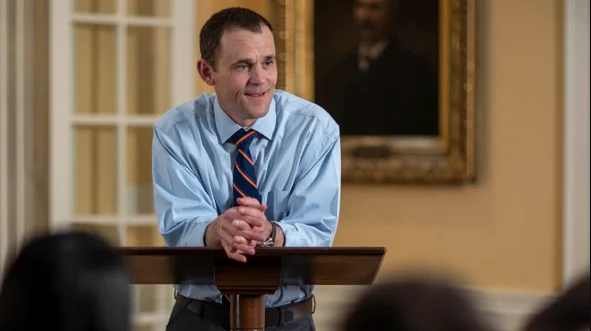 On the 200th anniversary of UVA's charter, President Jim Ryan called upon the University to rededicate itself to its animating purpose of serving the public.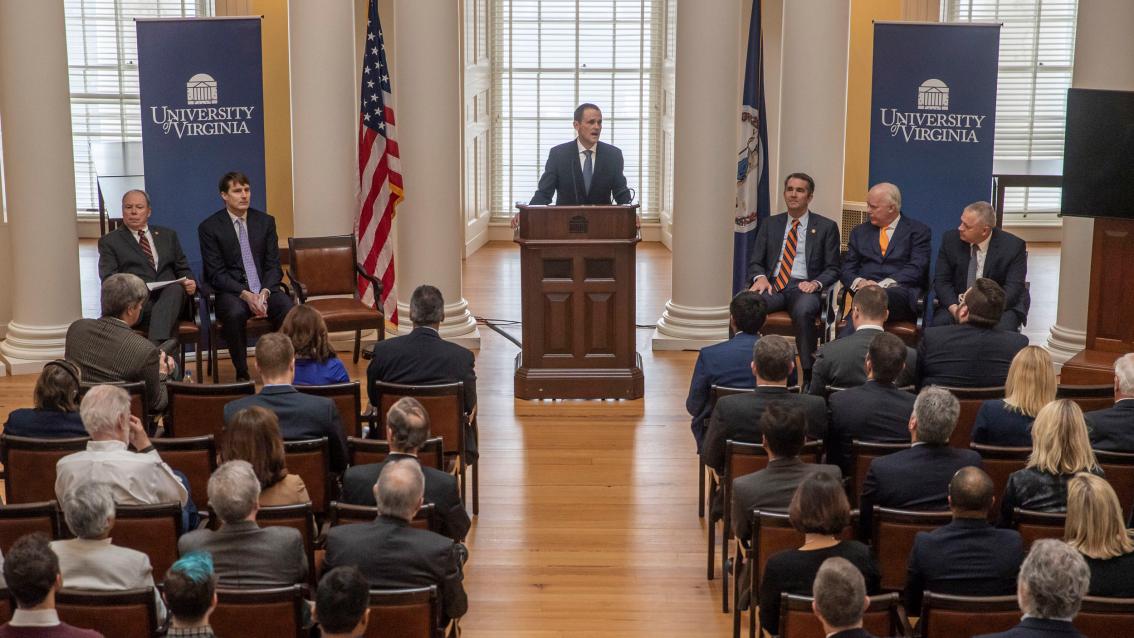 Creating the School of Data Science
On Friday, UVA announced a new School of Data Science, made possible by the largest private gift in the University's 200-year history. Take a look back at the big event, which featured President Jim Ryan, Gov. Ralph Northam and other leaders.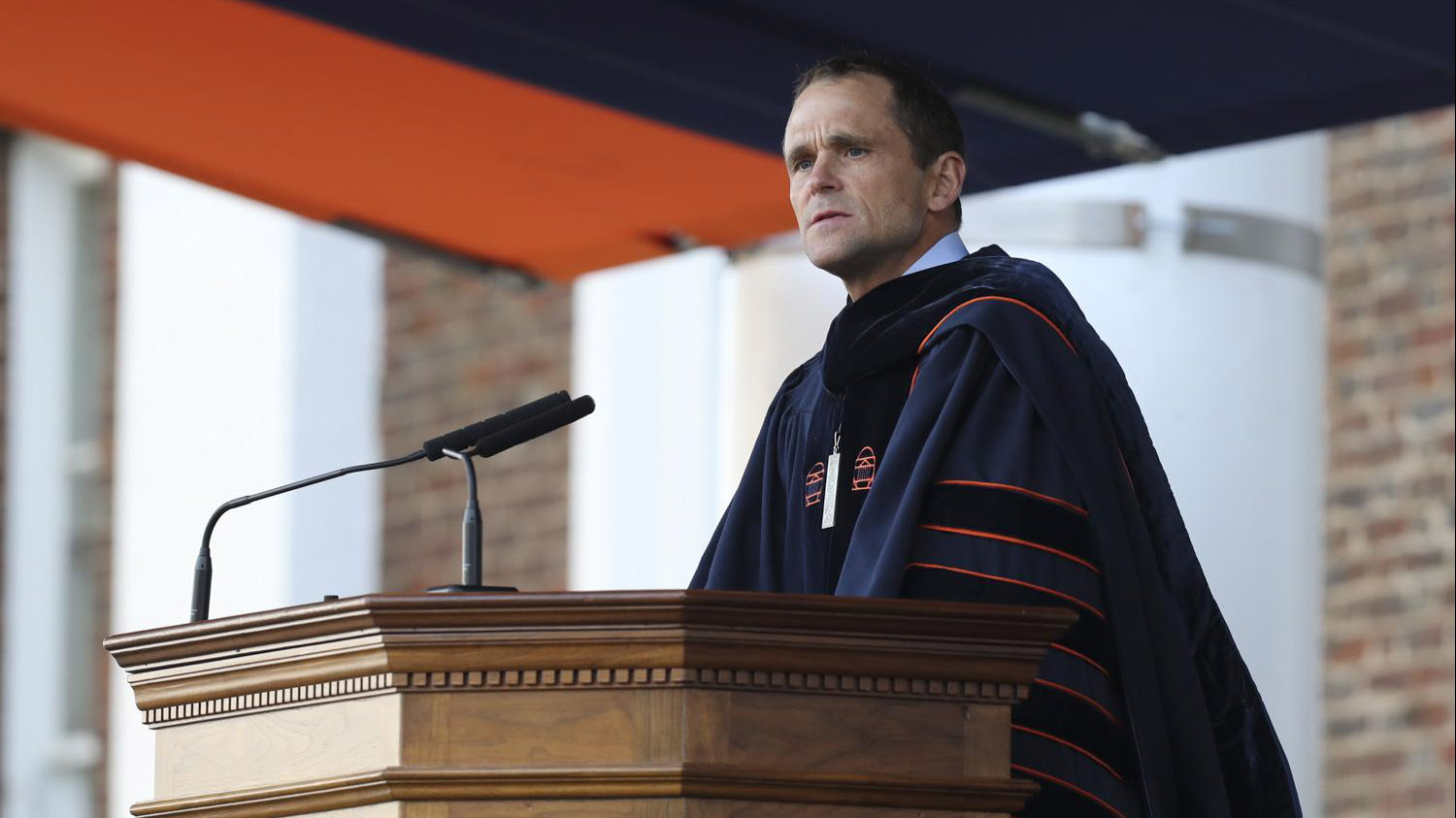 Faith in the Unfinished Project
Jim Ryan was officially sworn in as UVA's ninth president on a beautiful fall afternoon on the Lawn. The new president used his inaugural address to deliver a bold, hopeful vision for the future, including a firm promise for low- and middle-income Virginians.
When In Doubt, Build a Bridge
Sunday was a day of firsts for the University's newest students and for the new president who officially welcomed them to Grounds.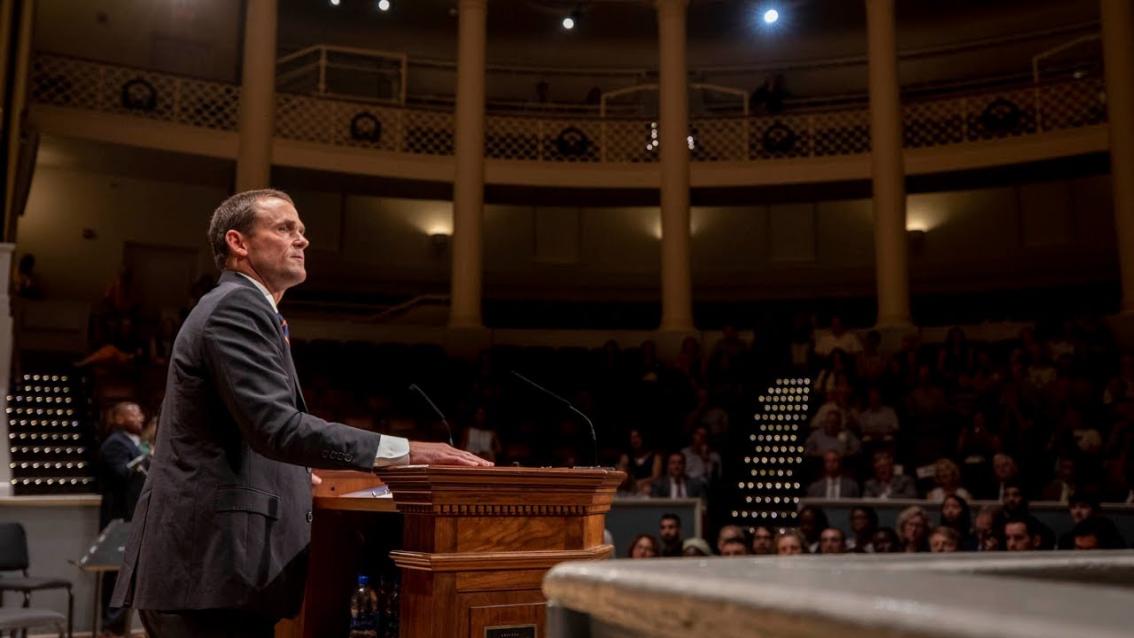 The Imperfect Pursuit of High Ideals
On the one-year anniversary of the white supremacist attacks on Grounds, UVA President James E. Ryan urged the University to live up to its highest ideals.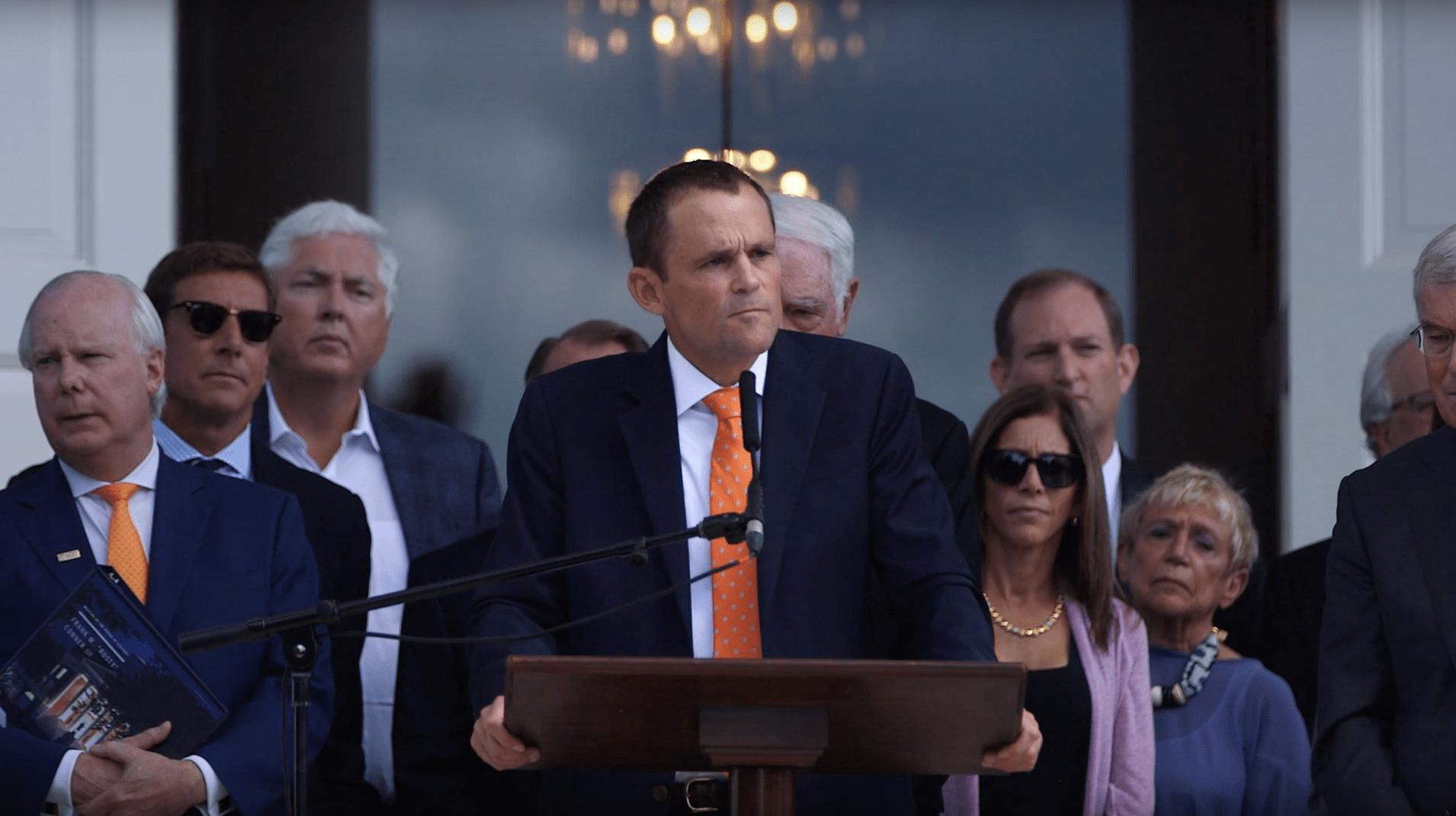 The University of Virginia Board of Visitors on Friday unanimously voted to name James E. Ryan as the University's next president. He will return to UVA as president after serving since 2013 as dean of the Harvard Graduate School of Education. He earned his law degree at UVA and was a law faculty member for 15 years.